Contacting us:

Telephone: 07895889457


Office Hours: 9.00am - 6.00pm Monday to Friday
Company Number: 06060927 Vat No 900 6094 57

E-mail address: sales@cad1.co.uk
Conveyor Accessories Direct Ltd
16B James Watt Close
Drayton Fields Industrial Estate
Daventry
Northants
NN118RJ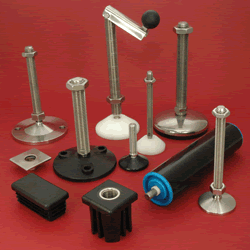 We aim to ensure a speedy dispatch of all goods to our customers and employ various courier services to achieve this. Most items dispatched to the UK mainland should arrive within 1 working day. Deliveries of rollers may however take up to 4 days since these are made to order. Deliveries the the other areas we serve may take 2 to 3 days.
We employ the following flat rate shipping charges (Ex VAT) for the areas we serve as follows:
UK mainland including England, Wales and the Scottish Lowlands - £9.50
Scottish highlands and Islands - £9.50
Isle of White and Isle of Man - £9.50
Northern Ireland - £19.00
Southern Ireland - £19.00
France & Germany - £19.00
Terms and Conditions
1. Introduction
Conveyor Accessories Ltd provides the information contained within this website subject to the following terms and conditions. These Terms and Conditions were last updated 29th January 2015.
2. Information on the website
Whilst every effort is made to update the information contained on this website, Conveyor Accessories Ltd reserves the right to change at any time or discontinue without notice, anything on the website. Information on this site is offered for information purposes only.
3. Trade marks
Any trade marks displayed on this website are registered and may not be used or reproduced without the prior written permission of the Conveyor Accessories Ltd.
4. Selling
The ranges of goods sold on this website via e-commerce are clearly listed (see home page) and are not inclusive of conveyors which are shown as examples only.
5. Prices
Prices for all items sold via the e-commerce section of the website are as quoted in the shopping basket, all other items shown or listed are quoted via hard copy or e-mail following detailed specification from customer.
6. Price increases and changes
Any price increases will be automatically applied when using the e-commerce area of the website, price increases to other areas will be applied to new and existing customers on a case by case basis.
7. Acknowledgement of order
When the above is sent following placement of order, this does not guarantee despatch of goods only confirms that your order has been received.
8. Payment
All sales via the Conveyor Accessories Ltd e-commerce area of the website will be by PayPal or cheque payment in advance. This must be selected at point of order. In the case of Adjustable feet of any type, Feet inserts, or most goods on the website should be despatch with in 1 working day from order date & type of despatch chosen. However where the goods are manufactured to suit customer specific sizes, as is the case with Plastic, Stainless steel or Aluminium gravity rollers or enclosed type gravity rollers the funds will be debited when the order is first received. This is to minimise the possibility of fraudulently placed orders for fictitious goods. Please note that with these rollers the goods would normally be despatched within 2 to 5 days working days of receipt of order.
9. Late or no delivery of goods
Conveyor Accessories Ltd accept no liability for losses incurred due to late or non arrival of goods, similarly Conveyor Accessories Ltd accept no liability when actions such as, but not exclusive to, late deliveries from suppliers, damage by carriers or defective supplies cause late or non arrival of goods.
10. Return of goods
Should goods prove to be faulty they should be returned to the Conveyor Accessories Ltd at the customers expense for inspection. If the fault is in the manufacture a full refund or replacement goods will be issued.
11. Data Protection
Conveyor Accessories Ltd will not pass your details to third parties and if requested will remove your details from the companies database. Your payment details are only retained for use by our office until the payment transaction has been completed. Following which all credit / debit card information is deleted.
12. Your order
By clicking on confirm you accept that you have read and understood our full terms and conditions. You are also confirming that all the information provided by yourselves is accurate and correct to the best of your knowledge. You are advised that any information you provide to us is liable to checking for approval to confirm its validity. This includes, but is not limited to Credit card checks. When you have taken receipt of the goods you are accepting that the goods supplied are in an acceptable and satisfactory condition. However in the case where goods cannot be established faulty until such time as the box is opened we acknowledge that this is an exception to the above condition.
13. Summary
None of the above affects your statutory rights. We recommend that you print off a copy of these terms and conditions for your future reference. Should you have any issues relating to the Terms and Conditions or any other area within the site please contact us via the "contact us" page within the site.